Rowanmore
| | |
| --- | --- |
| Name | Rowanmore |
| Type | Steamer |
| GRT | 10,320 tons (one of the largest ships hit) |
| Country | British |
| Built | 1900 |
| Builder | Chas. Connell & Co., Glasgow |
| Operator | Johnston Line, Ltd. (Furness, Withy & Co., Ltd.), Liverpool |
| History | |
U-boat attacks on Steamer Rowanmore


Date
U-boat
Loss type
Position
Location
Route
Cargo
Casualties
1
26 Oct 1916
U 57 (Carl-Siegfried Ritter von Georg)
Sunk
captured and then sunk by torpedo 128 miles WNW of Fastnet

51° 30'N, 12° 58'W

Baltimore - Liverpool

general cargo

0



Master taken prisoner.

Position of attack on Rowanmore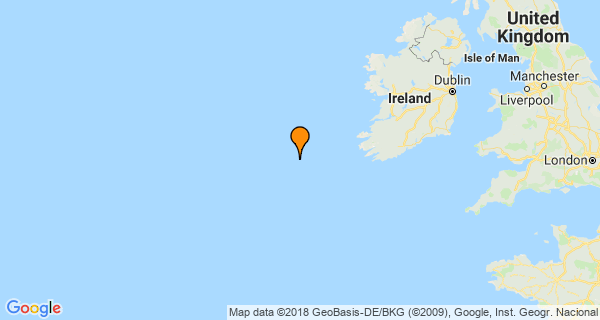 ship sunk.

If you can help us with any additional information on this vessel then please contact us.