Ulrich Pietsch
Kapitänleutnant (Crew 36)
Successes
1 warship sunk, total tonnage 1,350 tons
| | | | |
| --- | --- | --- | --- |
| Born | 5 Dec 1915 | | Laurahütte, Upper Silesia |
| Died | 22 Aug 1944 | (28) | Barents Sea |
| | | |
| --- | --- | --- |
| 3 Apr 1936 | | Offiziersanwärter |
| 10 Sep 1936 | | Seekadett |
| 1 May 1937 | | Fähnrich zur See |
| 1 Jul 1938 | | Oberfähnrich zur See |
| 1 Oct 1938 | | Leutnant zur See |
| 1 Oct 1940 | | Oberleutnant zur See |
| 1 Oct 1943 | | Kapitänleutnant |
U-boat Commands
| U-boat | From | To | |
| --- | --- | --- | --- |
| U-344 | 26 Mar 1943 | 22 Aug 1944 (+) | 3 patrols (67 days) |
Crew of 1936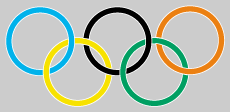 Ulrich Pietsch was one of the Kriegsmarine's famous Olympia Crew. This Crew chose the Olympic rings as their symbol (the 1936 Olympic games were held in Berlin). It was the largest Crew, and produced more U-boat commanders than any other – of the 164 who 'graduated', 140 took command during the war.
Pietsch was assigned to serve with the Luftwaffe prewar and early in World War II. He served as an aviation officer (observer) on the cruiser Admiral Scheer during its October 1940 - April 1941 cruise.
Patrol info for Ulrich Pietsch
U-boat
Departure
Arrival
1.
U-344
27 Apr 1944
Kiel
1 May 1944
Flekkefjord
5 days
2.
U-344
14 May 1944
Flekkefjord
15 May 1944
Bergen
2 days
3.
U-344
20 May 1944
Bergen
27 May 1944
Narvik
Patrol 1,
8 days
4.
U-344
31 May 1944
Narvik
8 Jul 1944
Bogenbucht
Patrol 2,
39 days
5.
U-344
3 Aug 1944
Bogenbucht
22 Aug 1944
Sunk
Patrol 3,
20 days
3 patrols, 67 days at sea
Ships hit by Ulrich Pietsch
Date
U-boat
Name of ship
Tons
Nat.
Convoy
21 Aug 1944
U-344
HMS Kite (U 87)
1,350
br
JW-59
1,350

1 ship sunk (1,350 tons).

Legend
We have a picture of this vessel.

About ranks and decorations
Ranks shown in italics are our database inserts based on the rank dates of his crew comrades. The officers of each crew would normally have progressed through the lower ranks at the same rate.

As an Amazon Associate uboat.net earns a commission from qualifying purchases.