Fighting the U-boats
US Navy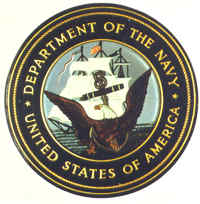 On this page we'll collect information related to the US Navy in the Atlantic in World War Two. Material such as organisation, fleets, weapons and losses will be included.
The 10th Fleet was created with the sole purpose of fighting the U-boats. It never sailed for it had no ships yet it had a dramatic impact on the war in the Atlantic. How? Find out here.
Unites States Destroyers is a compilation of the US Navy strategy for its destroyer force and newbuilding.
During 1941-1946 the US Navy held control over the United States Coast Guard.



Buy this title at


amazon.com
See more sellers

Books dealing with this subject include

British destroyers & frigates. Norman Friedman, 2006.
Combat Carriers. Sommers, Sam, 1997.
Naval Firepower. Norman Friedman, 2013.
Operation Storm. John Geoghegan, 2013.
PC Patrol Craft of World War II. Veigele, William, 1998.
The Royal Navy in World War II. Law, Derek G., 2003.
Secret Weapon. Williams, Kathleen B., 1995.
The Tenth Fleet. Farago, Ladislas, 1986.
The Bode Testament. Sandy Shanks, 2001.
Thunder Below!. Fluckey, Eugene B., 1992.
Track of the Grey Wolf. Gentile, Gary, 1989.
US Carriers at War. Kilduff, Peter, 1997.
US Destroyers 1942-45. Dave McComb, 2010.
USN Destroyer vs IJN Destroyer. Mark Stille, 2012.