Notable events involving Orkney include: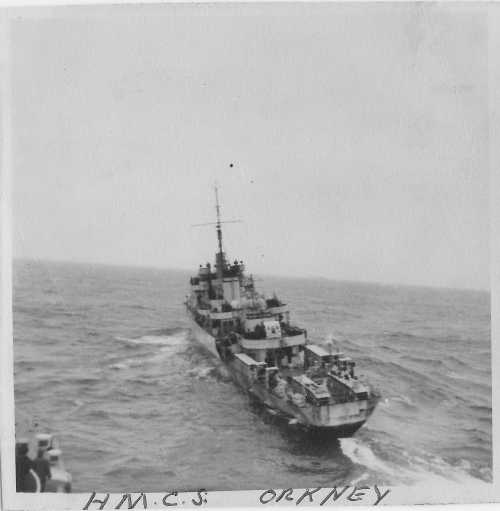 Photograph taken by Charles James Sadler, RCNVR. First Class Stoker, Official number V-4963.
13 Feb 1945
HMCS Orkney (A/Lt.Cdr. V. Browne, RCNVR) collided with the merchant Blairnevis in the Irish Sea . The Blairnevis was grounded and eventually became a total loss. HMCS Orkney was under repair until April.