Hans Rudolf Rösing
Kapitän zur See (Crew 24)
Successes
12 ships sunk, total tonnage 60,701 GRT
1 ship damaged, total tonnage 5,888 GRT
| | | | |
| --- | --- | --- | --- |
| Born | 28 Sep 1905 | | Wilhelmshaven |
| Died | 16 Dec 2004 | (99) | Kiel, Germany |
| | | |
| --- | --- | --- |
| 19 Jun 1925 | | Seekadett |
| 1 Apr 1926 | | Fähnrich zur See |
| 1 May 1928 | | Oberfähnrich zur See |
| 1 Oct 1928 | | Leutnant zur See |
| 1 Jul 1930 | | Oberleutnant zur See |
| 1 Apr 1935 | | Kapitänleutnant |
| 1 Jul 1939 | | Korvettenkapitän |
| 1 Feb 1943 | | Fregattenkapitän |
| 1 Jun 1944 | | Kapitän zur See |
U-boat Commands
| U-boat | From | To | |
| --- | --- | --- | --- |
| U-11 | 21 Sep 1935 | 1 Oct 1937 | No war patrols |
| U-35 | 6 Dec 1936 | Feb, 1937 | No war patrols (Acting CO) |
| U-10 | Oct, 1937 | Aug, 1938 | No war patrols |
| U-48 | 21 May 1940 | 3 Sep 1940 | 2 patrols (57 days) |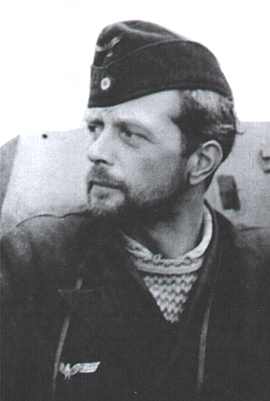 Hans Rudolf Rösing
Hans Rudolf Rösing began his naval career in March 1924. He served on the light cruisers Nymphe and Königsberg in the late 1920s.
In 1930 and 1931 Oblt. Rösing was one of a handful of Reichsmarine officers who secretly served on foreign submarines (in his case with the Swedish Navy). This was the only means for the future U-boat force to gain experience at sea.
After two years commanding E-boats (Schnellboot) S-15 and S-3, and two years at U-Boot-Abwehr-Schule (Anti-submarine Warfare School, later to become the U-boat training school), in September 1935 he commissioned the small 'duck' boat U-11, and commanded her for two years. He then took over the larger type VIIA U-boat U-35 from Kplt Klaus Ewerth, and in early 1937 made a patrol to Ponta Delgada in the Azores.
Starting in October 1937 he spent a year at TEK (Torpedoerprobungskommando, Torpedo Proving Section, which tested new torpedoes). In December 1938 he became the commander of the 5th (Training) Flotilla U-Flotilla (Flotilla Emsmann). Then, after a week on the BdU (Commander-in-Chief U-boats) staff, in January 1940 he took command of the 7th Flotilla .
In May 1940 Rösing took over U-48 (Schultze). On the next two patrols, mostly in the North Atlantic, he sank 12 ships totalling 60,701 tons, after the second patrol being awarded the Knights Cross.
From September 1940 to February 1941 he was U-boat liason officer for Italian submarines at Bordeaux (Betasom). Then from March to August 1941 he led the 3rd Flotilla, before returning for some months to BdU.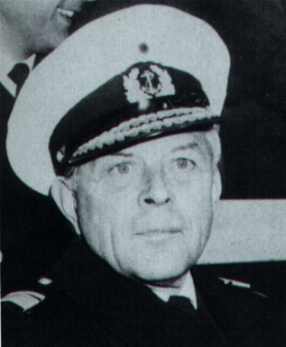 Konteradmiral Hans Rudolf Rösing

In July 1942 he became the FdU West (Commander of U-boats West), where he was responsible for all U-boats stationed in France (except the Mediterranean). In the autumn of 1944 he moved to Norway, where he continued to serve in this position.
After the surrender he spent more than a year in Allied captivity.
In 1956 he joined the Bundesmarine, in 1957 becoming commander of the Marine-Abschnittskommando Nordsee (Naval section Command North Sea).
In 1962 he was made Befehlshaber im Wehrbereich I (Chief of Military District I).
Hans Rudolf Rösing retired in 1965 with the rank of Konteradmiral (Rear Admiral). In 1966 he was decorated for his postwar achievements with the Bundesverdienstkreuz (Federal Merit Cross).
Sources
Busch, R. and Röll, H-J. (1999). German U-boat commanders of World War II.
Busch, R. and Röll, H-J. (1997). Der U-Bootkrieg 1939-1945 (Band 2).
Rohwer, J. (1998). Axis Submarine Successes of World War Two.
Patrol info for Hans Rudolf Rösing
U-boat
Departure
Arrival
1.
U-48
26 May 1940
Kiel
29 Jun 1940
Kiel
Patrol 1,
35 days
2.
U-48
7 Aug 1940
Kiel
28 Aug 1940
Lorient
Patrol 2,
22 days
2 patrols, 57 days at sea
Ships hit by Hans Rudolf Rösing
Date
U-boat
Name of ship
Tons
Nat.
Convoy
5 Jun 1940
U-48
Stancor
798
br
7 Jun 1940
U-48

Frances Massey
4,212
br
7 Jun 1940
U-48
Eros (d.)
5,888
br
11 Jun 1940
U-48
Violando N. Goulandris
3,598
gr
19 Jun 1940
U-48
Tudor
6,607
nw
HG-34F
19 Jun 1940
U-48

Baron Loudoun
3,164
br
HG-34F
19 Jun 1940
U-48
British Monarch
5,661
br
HG-34F
20 Jun 1940
U-48
Moordrecht
7,493
nl
HX-49
16 Aug 1940
U-48
Hedrun
2,325
sw
OB-197
19 Aug 1940
U-48
Ville de Gand
7,590
be
24 Aug 1940
U-48
La Brea
6,665
br
HX-65
25 Aug 1940
U-48

Athelcrest
6,825
br
HX-65A
25 Aug 1940
U-48
Empire Merlin
5,763
br
HX-65A
66,589

12 ships sunk (60,701 tons) and 1 ship damaged (5,888 tons).

Legend
We have a picture of this vessel.
(d.) means the ship was damaged.

As an Amazon Associate uboat.net earns a commission from qualifying purchases.