U-boats westward in 1997
Here now some more details about this outstanding training journey of U-17 and U-26, the 2 Bundesmarine U-boats in 1997.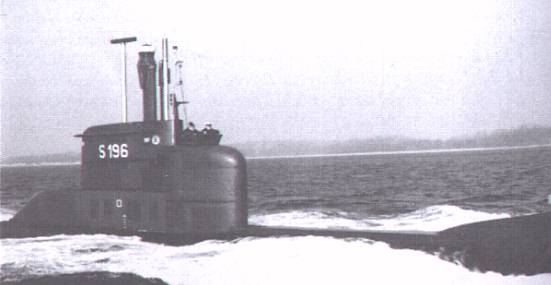 The Bundesmarine U-boat U-17
The boats left Eckernförde on 1 April, 1997. The support ship Meersburg left Kiel on 3 April and meet the boats some days later in the Bay of Biscay.
The following harbour stops are planned:
12th April
-
15th April
Pta. Delgada (Azores)
2nd May
-
12th May
Roosevelt Roads (Puerto Rico)
16nd May
-
19th May
St. Juan (Puerto Rico)
4th June
-
9th June
Washington DC.
13th June
-
26th June
Groton, CT.
2nd July
-
7th July
New York
22nd July
-
26th July
Pta. Delgada (Azores)

During the first leg of the patrol the U-boat unit will be the under the command of Fregkpt. Krause (Chief of the U-boats training centre), in St. Juan the command will be passed on to Fregkpt. Schneider (commander 1st U-boat squadron) and from Croton CT. have Fregkpt. Bartholomeyczik (commander 3rd U-boat squadron) will be commanding the unit.

The return is expected after 4 months on 5 August 1997, in Eckernförde.