HMS Calpe (L 71)
Escort destroyer of the Hunt (Type II) class
Navy
The Royal Navy
Type
Escort destroyer
Class
Hunt (Type II)
Pennant
L 71
Built by
Swan Hunter and Wigham Richardson Ltd. (Wallsend-on-Tyne, U.K.): Wallsend
Ordered
20 Dec 1939
Laid down
12 Jun 1940
Launched
28 Apr 1941
Commissioned
11 Dec 1941
End service
History

Sold to the Royal Danish Navy on 28 February 1952 and renamed Rolf Krake.
Scrapped in 1966 at Ystad, Sweden.
Commands listed for HMS Calpe (L 71)
Please note that we're still working on this section.
You can help improve our commands section
Click here to Submit events/comments/updates for this vessel.
Please use this if you spot mistakes or want to improve this ships page.


Noteable events involving Calpe include:
Photograph of crewmember Arthur Benham taken during basic training at HMS Pembroke shortly before being posted aboard HMS Calpe. Photograph with thanks to the Benham Family and Carrick Watson.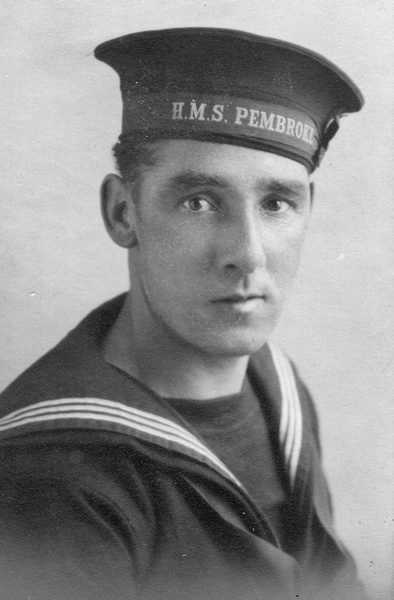 13 Dec 1943
German U-boat U-593 was sunk on 13 December 1943 after a 32 hour-chase in the western Mediterranean north of Constantine, in position 37°38'N, 05°58'E, by depth charges from the US destroyer USS Wainwright and the British escort destroyer HMS Calpe (Lt.Cdr. H. Kirkwood, DSC, RN).