Noteable events involving Woolston include:
hi i have two more pics of H M S Woolston my dad served on her one pic is her at Bergen Norway at the end of the war showing the skipper and Mayor of Bergen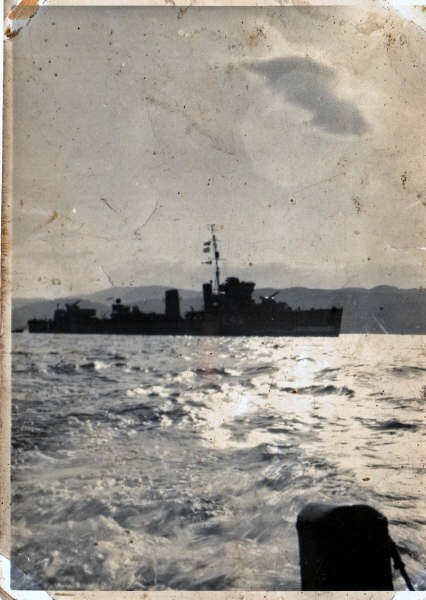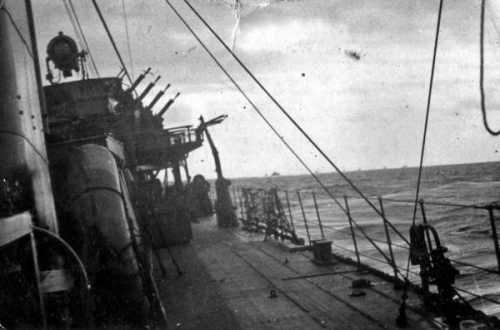 Note the ineffective .5" machine guns later to be replaced by 20mm Oerlikons.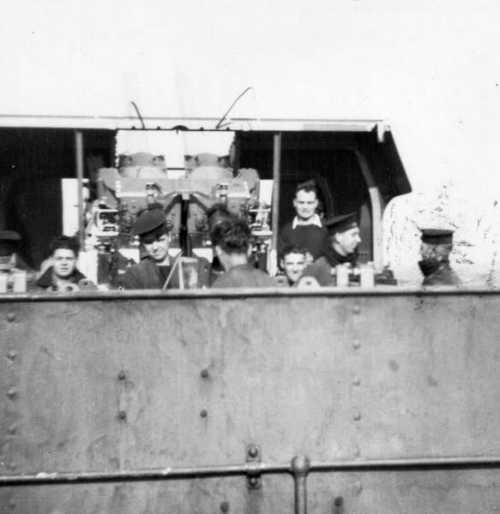 Twin 4" AA gun turret.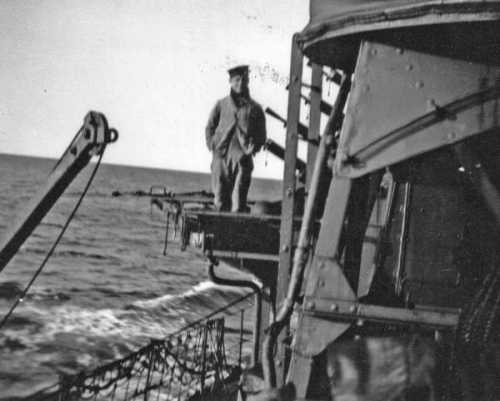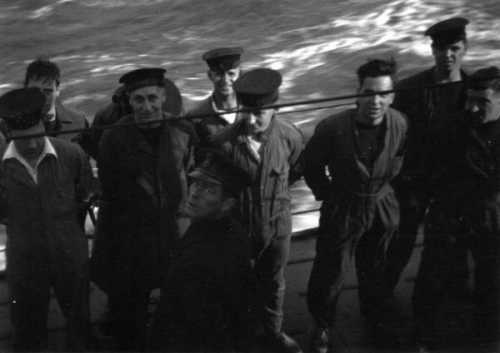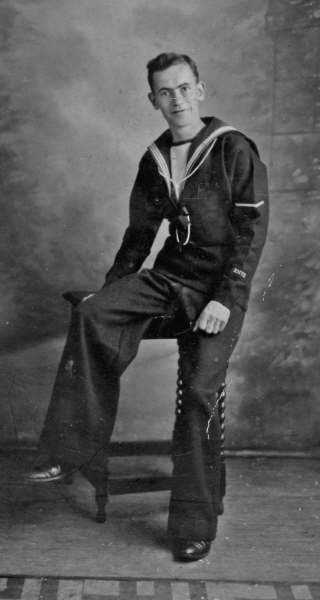 Photographs with thanks to Ian Dayment whose grandfather Albert Hodder (see last photo) served on board Woolston during the war.
21 Oct 1939
HMS Woolston (Lt.Cdr. W.J. Phipps, RN) picks up 4 survivors from the British merchant Orsa that was sunk after hitting a mine about 15 miles 150? from Flamborough Head. The mine was laid on 5 September 1939 by German U-boat U-15.