John Herbert Huntley, RN
Ranks

| | | |
| --- | --- | --- |
| 15 May 1921 | | S.Lt. |
| 15 May 1923 | | Lt. |
| 15 May 1931 | | Lt.Cdr. |
| 31 Dec 1937 | | Cdr. |
| 1 Jan 1944 | | A/Capt. |

Retired: 29 Jul 1950




Decorations
Warship Commands listed for John Herbert Huntley, RN
| | | | | |
| --- | --- | --- | --- | --- |
| Ship | Rank | Type | From | To |
| HMS Flamingo (L 18 / U 18) | Cdr. | Sloop | 29 Sep 1939 | Mar 1941 |
| HMS Tracker (D 24) | A/Capt. | Escort Carrier | 17 Jan 1944 | Oct 1945 ? |
Career information
We currently have no career / biographical information on this officer.
Events related to this officer

21 Sep 1940
The British tanker Invershannon is torpedoed and sunk by German U-boat U-99 480 nautical miles west of Bloody Foreland in position 55°40'N, 22°04'W. 17 survivors were later picked up by the British sloop HMS Flamingo (Cdr. J.H. Huntley, RN) and 15 survivors were picked up by the British ASW trawler HMS Fandango (T/Lt. F.C. Hopkins, RNVR).

3 Apr 1944 (position 73.44, 27.12)
German U-boat U-288 was sunk in the Barents Sea east of Bear Island, in position 73°44'N, 27°12'E, by depth charges and rockets from a Swordfish (819 Sqn FAA) and an Avenger/Wildcat team (846 Sqn FAA) of the British escort carriers HMS Activity and HMS Tracker.
For the following sequence of photographs that show U-288 being attacked shortly before sinking we would like to thank David Tolley who's father Raymond Tolley was an Air Artificer aboard HMS Tracker during that time.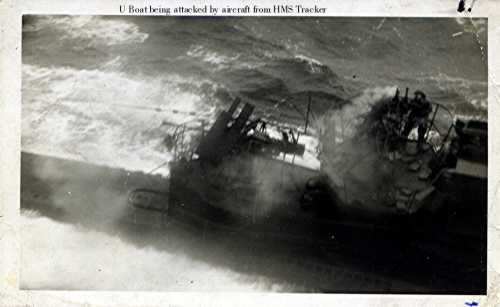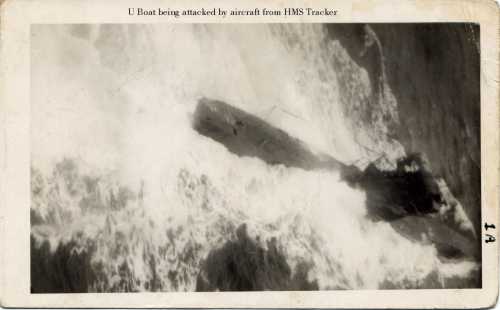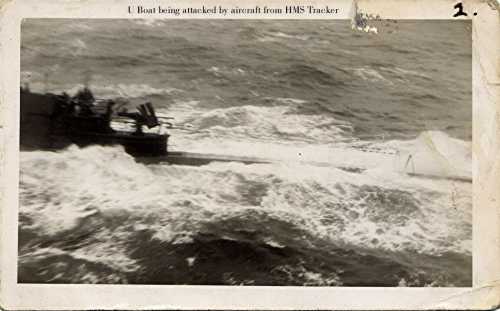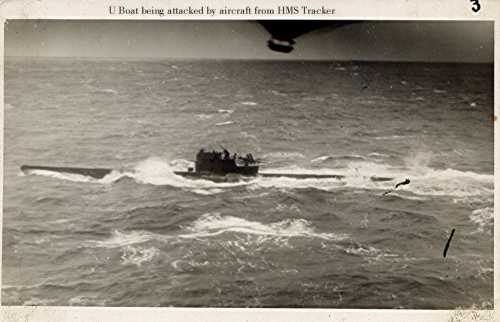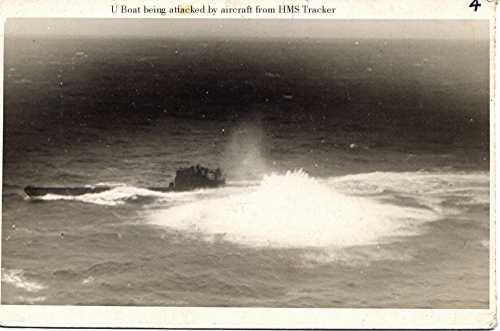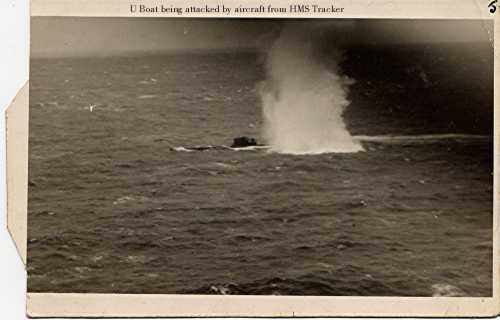 You can help improve officers John Herbert Huntley's page
Click here to Submit events/comments/updates for this officer.
Please use this if you spot mistakes or want to improve his page.