Notable events involving Viceroy include:
Photograph of the crew of HMS Viceroy. Photograph with thanks to Geoffrey Tarrant whose father Alfred Tarrant served aboard HMS Viceroy during the war.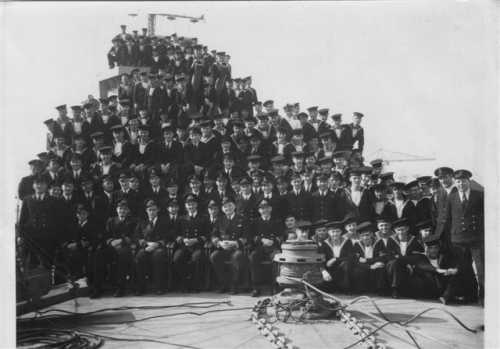 16 Apr 1945
German U-boat U-1274 was sunk in the North Sea north of Newcastle, in position 55°36'N, 01°24'W, by depth charges from the British destroyer HMS Viceroy (A/Lt.Cdr. J.E. Manners, RN).
This letter was written by Winston Churchill to the First Sea Lord.