U-boat Videos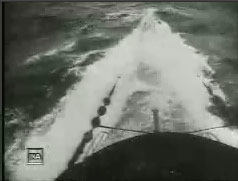 German propaganda videos in french language
These videos were produced and presented during the German occupation of France in WWII. On the following pages you can download the videos and read a transcript of what's narrated on them.
Length is shown as minutes:seconds.
U-boat commander interviews
For interviews with 4 U-boat commanders: Erich Topp, Otto Kretschmer, Reinhard Hardegen and Helmut Schmoeckel go to this page.