Helmuth Pich
Kapitänleutnant (Crew 34)
Successes
2 ships sunk, total tonnage 6,568 GRT
1 auxiliary warship sunk, total tonnage 1,440 GRT
1 ship damaged, total tonnage 9,804 GRT
| | | | |
| --- | --- | --- | --- |
| Born | 26 Jun 1914 | | Babziens, Rastenburg |
| Died | 18 Mar 1997 | (82) | |
| | | |
| --- | --- | --- |
| 8 Apr 1934 | | Offiziersanwärter |
| 1 Jul 1935 | | Fähnrich zur See |
| 1 Jan 1937 | | Oberfähnrich zur See |
| 1 Apr 1937 | | Leutnant zur See |
| 1 Apr 1939 | | Oberleutnant zur See |
| 1 Feb 1942 | | Kapitänleutnant |
U-boat Commands
| U-boat | From | To | |
| --- | --- | --- | --- |
| U-168 | 10 Sep 1942 | 6 Oct 1944 | 4 patrols (252 days) |
Helmuth Pich joined the Reichsmarine in 1934. From Sept 1939 to Sept 1941 he was seconded to the Luftwaffe, the German Air Force, serving as a flight captain in 2. Seeaufklärergruppe 126 (Naval Reconaissance). (Busch & Röll, 1999).
He went through U-boat training Oct 1941 - March 1942. From March to June 1942 Kplt. Pich served as a supernumerary Watch Officer (WO) on U-103 (Winter) (Busch & Röll, 1999). Pich went out on one 69 day patrol on which nine ships totalling 42,000 tons were sunk (Rohwer, 1998).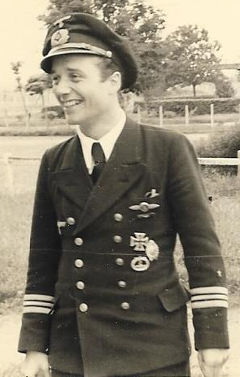 Pich went through U-boat construction familiarization (Baubelehrung) June - Sept 1942 to prepare for his next command. On 10 Sept 1942 he commissioned the large type IXC/40 U-168 at Bremen (Busch & Röll, 1999). During the winter he prepared the boat boat and crew with working up exercises in the Baltic before leaving for his first patrol as commander from Kiel on 9 March 1943 (Busch & Röll, 1997).
On 3 July 1943 Kptlt. Pich took U-168 on a very long patrol to the Indian Ocean as part of the Monsun fleet. He arrived at Penang 132 days later on 11 Nov. He sank the British ship Haiching (2,183 tons) en route on 2 Oct (Rohwer, 1998).
Pich next sailed from Penang on 7 Feb 1944 and docked 47 days later at Batavia, sinking 2 ships (5,825 tons) and damaging the large Norwegian tanker Fenris (Rohwer, 1998).
U-168 then sailed from Batavia on 5 Oct 1944, but was sunk in an ambush by the Dutch submarine HrMs Zwaardvisch in the Java Sea the next day (Niestlé, 1998). 23 men died and 27 survived, including Pich.
Kptlt. Helmut Pich was captured with the rest of the survivors and remained in captivity until March 1947 (Busch & Röll, 1999).
Sources
Busch, R. and Röll, H-J. (1999). German U-boat commanders of World War II.
Busch, R. and Röll, H-J. (1997). Der U-Bootkrieg 1939-1945 (Band 2).
Niestlé, A. (1998). German U-boat losses during World War II.
Rohwer, J. (1998). Axis Submarine Successes of World War Two.
Patrol info for Helmuth Pich
U-boat
Departure
Arrival
1.
U-168
9 Mar 1943
Kiel
18 May 1943
Lorient
Patrol 1,
71 days
2.
U-168
3 Jul 1943
Lorient
11 Nov 1943
Penang
Patrol 2,
132 days
3.
U-168
28 Jan 1944
Penang
3 Feb 1944
Penang
7 days
4.
U-168
7 Feb 1944
Penang
24 Mar 1944
Batavia
Patrol 3,
47 days
5.
U-168
5 Oct 1944
Batavia
6 Oct 1944
Sunk
Patrol 4,
2 days
4 patrols, 252 days at sea
Ships hit by Helmuth Pich
Date
U-boat
Name of ship
Tons
Nat.
Convoy
2 Oct 1943
U-168

Haiching
2,183
br
14 Feb 1944
U-168

HMS Salviking
1,440
br
15 Feb 1944
U-168
Epaminondas C. Embiricos
4,385
gr
21 Feb 1944
U-168
Fenris (d.)
9,804
nw
17,812

3 ships sunk (8,008 tons) and 1 ship damaged (9,804 tons).

Legend
We have a picture of this vessel.
(d.) means the ship was damaged.

About ranks and decorations
Ranks shown in italics are our database inserts based on the rank dates of his crew comrades. The officers of each crew would normally have progressed through the lower ranks at the same rate.

As an Amazon Associate uboat.net earns a commission from qualifying purchases.