Marder (Pine Marten)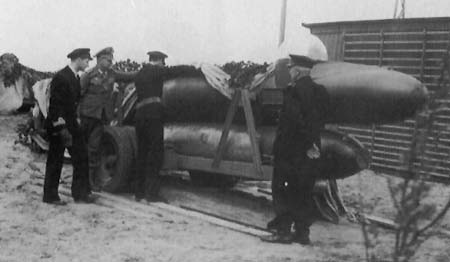 This 3-ton vessel had a plexiglas cockpit much like an aircraft. Thanks to its dive tank and compressed-air pump this manned-torpedo could actually dive to depths of 100 feet but had very limited endurance while submerged. They had similar range as the Neger. The first of these entered service in July 1944 and about 500 were built until May 1945.
Operations
The first attack of the Marder, took place on the night of 2/3 August 1944 against the allied invasion shipping of Courseulles-sur-Mer. Of the 58 which attacked only 17 returned to base, the rest being destroyed by a strong Allied counterattack. They sank one 7,219-ton Liberty ship, a mine sweeper and the 907-ton destroyer HMS Quorn. Plus they damaged a cruiser (scheduled to be sunk in the Gooseberry breakwater) and a 7000-ton transport.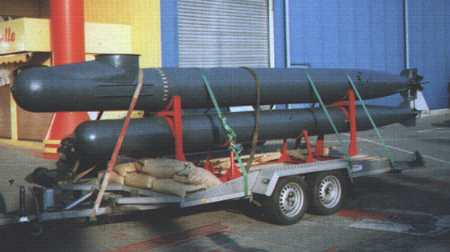 The last Normandy attack took place on the night 16/17 August when 42 Marder attacked the beached French 23,189 ton battleship Courbet (the ship was an empty hull and worthless to the allies, except as a blockship). Two Marder torpedoed the battleship and the rest managed to sink two small vessels, the 757-ton barrage balloon vessel HMS Fratton and a 415-ton landing craft. 26 of the 42 Marders were lost, one was captured by the support craft LCS 251 after its pilot had been killed by gunfire.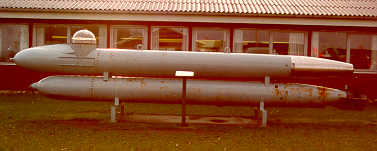 30 Marder boats attacked the Allied invasion shipping off the French Riviera in early September 1944 but achieved nothing and 14 were lost at sea in during two attacks and the rest were destroyed by allied bombardment of their base at Vertimiglia on September 10.