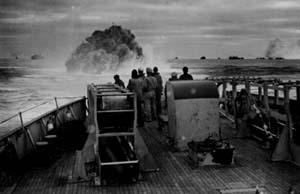 116 German U-boats were scuttled by the Allied post war.


43 U-boats were at sea on May 4 when the cease-fire orders were sent out.

This is an attempt to catalogue all U-boat losses by cause.

Listing of all U-boats believed to be missing during the war.

4 German U-boats and 1 English submarine were captured at sea in the war.

The war was also fought under the sea. 19 German U-boats were lost to allied submarines.

5 U-boats are still existing today and you can visit 4 of them.

Two German U-boats were interned in Spain during the war.


Roughly 220 U-boats were scuttled in early May 1945 in Operation Regenbogen.

Listing of all 156 U-boats surrendering after the war.

This is a set of pages listing all the U-boat losses during each year of the war.

This is a compilation of all the U-boats that either survived the war or were later raised and re-commissioned.

This page covers the U-boats lost in harbours and home waters through allied air raids.

A chart showing losses from month to month and gives a graphical overview of the escalation in the war.

This was the turning point in Battle of the Atlantic. 40 U-boats lost and many damaged.

Post-war U-boat fates, wreck discoveries, U-boats raised after the war etc.